20 Sep 2018 – Sunday Morning team from Sunday Ins is announced the winner of the AWS Hackdays 2018 Grand Finale. The team built the smartest, fastest autonomous vehicle among six teams competing across the ASEAN region and win an all-expenses-paid trip to AWS re:Invent 2018 in Las Vegas, U.S.A.
The AWS Hackdays Grand Finale is the culmination of hackathon events held across six countries in Southeast Asia. Winning teams from Singapore, Vietnam, Malaysia, Indonesia, Philippines, and Thailand trained and raced 1/16th scale modified cars, known as Robocars, around the track over four laps. Sunday Morning put together the most well trained Robocar, as it completed the laps in the shortest time, resulting in them taking home the grand prize.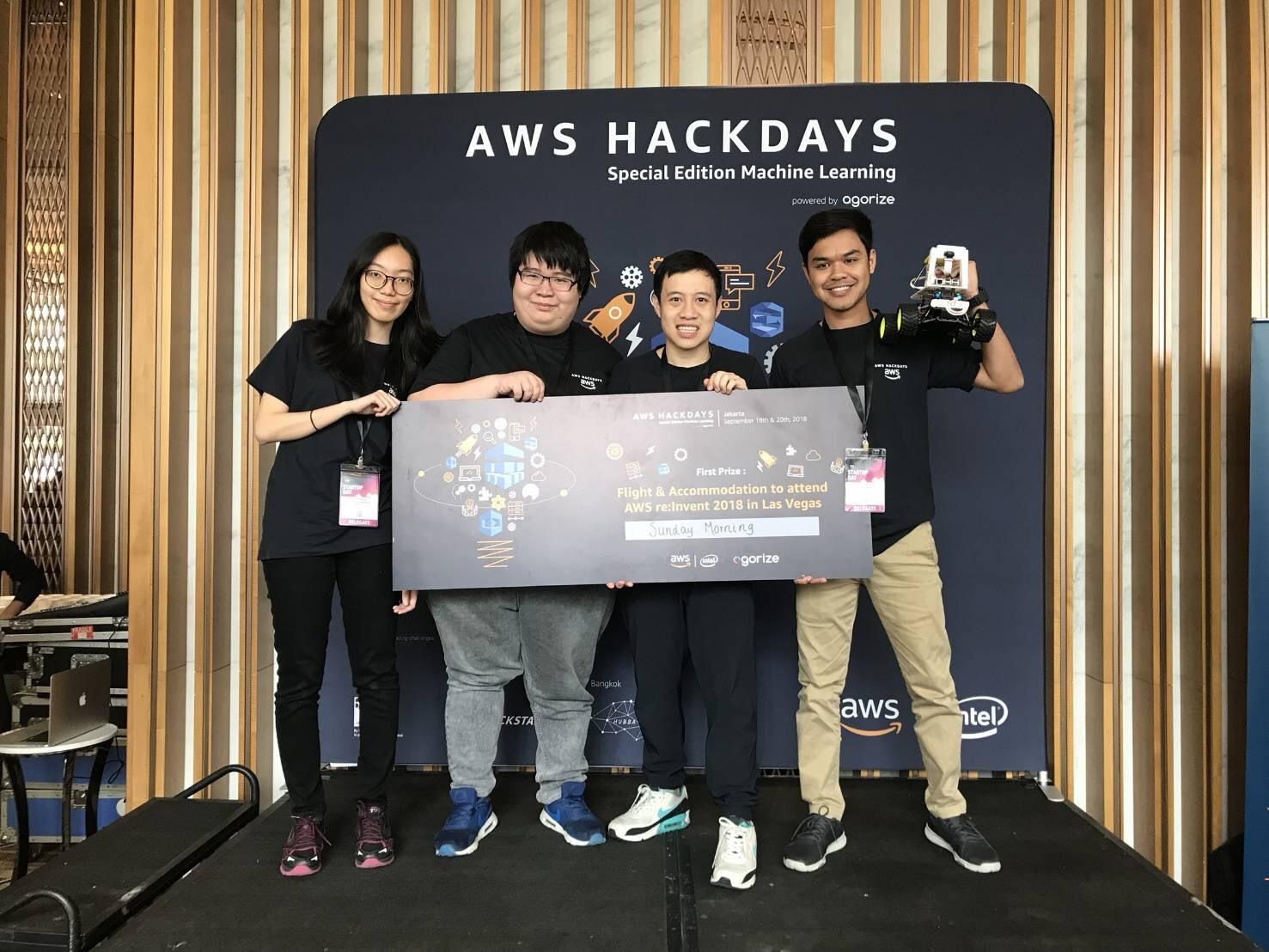 Nick Walton, Managing Director for ASEAN, AWS said, "Artificial Intelligence (AI) and Machine Learning (ML) have the potential in enhancing everyday life, and this can be seen through the AWS Hackdays, where developers experiment with different AI and ML frameworks and incorporating these technologies into their applications. Sunday Morning's ability to train Robocar to learn to drive and maneuver the track in a short time, using AWS AI and ML services is impressive. By harnessing AWS technologies such as Amazon SageMaker to quickly and easily train, and deploy ML models, participants can fully experience the developments of AI and ML and their applications in enhancing everyday life."
Sunday Morning is a team of data scientists from Sunday Ins, a Thailand-based and Southeast Asia's first full stack insurtech company. The company itself deploys AI and ML frameworks on AWS platform and uses cutting-edge technology to assist its pricing of personalized insurance products. The team's familiarity with AWS platforms aids them in perfecting the model within a short period of time and helps them win the competition with an impressive record of 32 seconds, beating other teams who took more than one minute to complete the laps.
"In programming the car, we had to consider challenges like incorporating left- and right-hand turns of various degrees based on the circuit track design. With the help of the Amazon SageMaker, we were able to effectively and efficiently train our machine learning model and tune them to deliver the best possible predictions before integrating the fully trained model onto our Robocar. All this ultimately pushed us across the finish line ahead of the rest. This is the first time we have participated in an event like this, and the familiarity of AWS technology helped us feel at ease in programming our car," said Sunday Morning's team member Tunchanok Ngamsaowaros.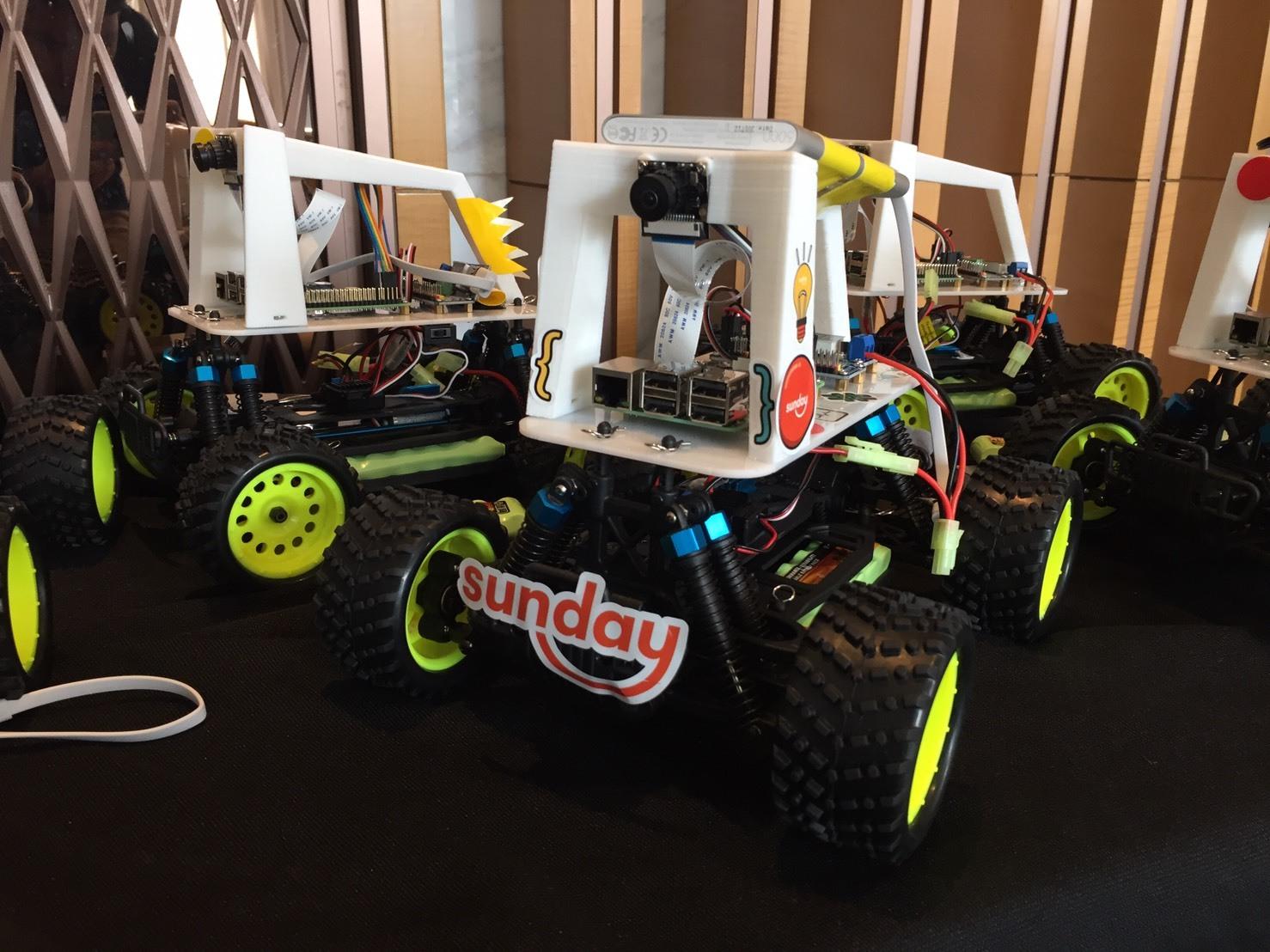 Following their success in the AWS Hackdays 2018 Grand Finale, Sunday Morning have earned the opportunity to attend AWS re:Invent 2018, a learning conference hosted by AWS for the global cloud computing community. The event features keynote announcements, training and certification opportunities, access to more than 2,000 technical sessions, a partner expo, after-hours events, and more. Each team member will also enjoy an all-expenses-paid trip to Las Vegas to re:Invent 2018,
The joint runner up of the AWS Hackdays 2018 Grand Finale, Makati Boyz ( Philippines) and Hypervalence (Singapore) take home an Amazon Gift Card worth US$100 per team member, while the second-runner up, Team Astro ( Malaysia) takes home an Amazon Gift Card worth US$75 per team member.
Learn more about Sunday Ins at easysunday.com/about